Back to All Companies
BlackRock | Company Profile, Marketing Contacts, Media Spend, Brands
BlackRock, headquartered in London, England is a financial services company that provides guidance for individuals or businesses who are seeking a better financial future through investments.
| | |
| --- | --- |
| Main Telephone | 020 7743 3000 |
| Main Fax | 020 7743 2420 |
BlackRock Contacts
Contacts (5/6)
Name

Title

City

Richard K.
Senior Managing Director & Deputy Chief Operating Officer

London

Sample of Associated Brands

***********

---

Email:

*****

@

*******

.

***

Main Phone:
020 7743 3000
Direct Phone:

*** **** ***

ext:

****

Direct Fax:

*** **** ***

Assistant Name:

** **** ***

Assistant Phone:

*** **** ***

Address:
12 Throgmorton Avenue London, London EC2N 2DL England

---

Zoe G.
Vice President, Brand Strategy & Media - EMEA

London

Danielle V.
Vice President, Marketing

London

Emma P.
Director - Corporate & iShares

London

Clay H.
Managing Director & Head, Marketing - iShares - EMEA

London
Media Spend
Associated Brands
| | Brand | Media Spend |
| --- | --- | --- |
| | Blackrock Inv - Corp | ****** |
| | Ishares - Ishares | ***** |
Agency Relationships
| Brand | Agency | Service | From | To |
| --- | --- | --- | --- | --- |
| ********* *** - **** | ********* ** | Media Buying, Media Planning | 2014 | present |
| ********* *** - **** | ********* ** | Media Buying, Media Planning | 2014 | present |
| ******* - ******* | ********* ** | Media Buying, Media Planning | 2014 | present |
| ******* - ******* | ********* ** | Media Buying, Media Planning | 2014 | present |
Recent Discussions
Who is the Senior Managing Director & Deputy Chief Operating Officer of BlackRock?
Who is the marketing contact for Financial Services in London
What is the email of the Vice President, Brand Strategy & Media - EMEA of BlackRock?
What is direct phone of the Vice President, Marketing of BlackRock?
Who is the Media Buying, Media Planning agency of BlackRock?
Your personal LinkedIn™ network connections
WinmoEdge
Top 5 vulnerable accounts you could win by Q1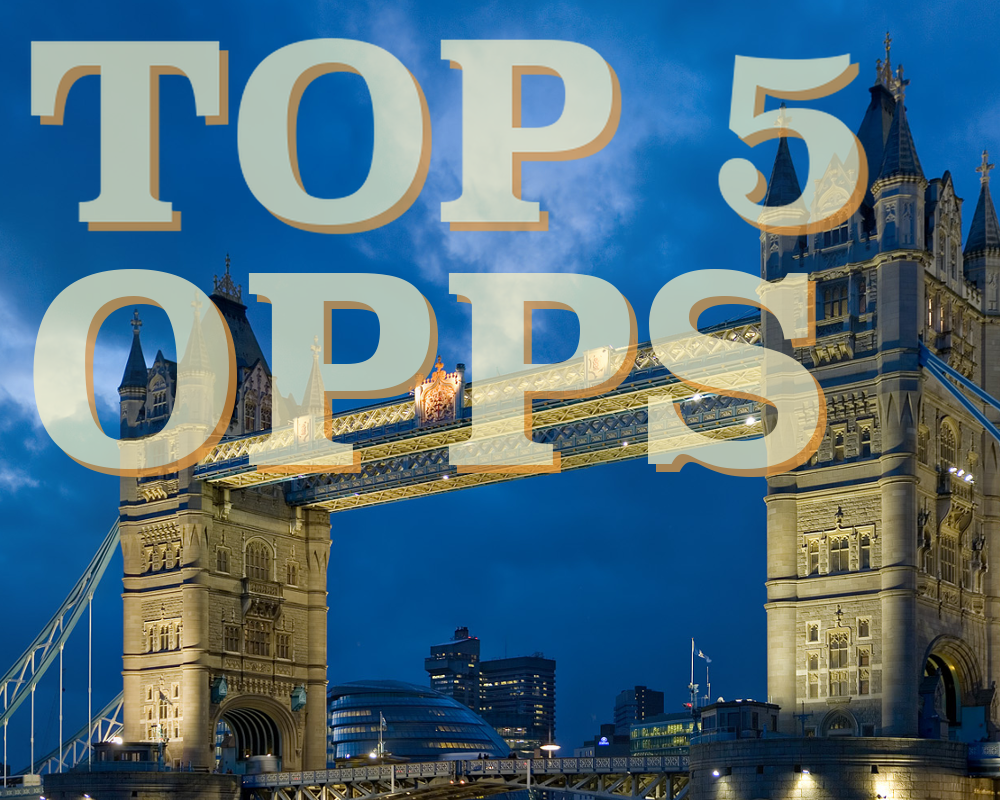 Just in time for the new year, companies are planning for spring and summer changes. They've made new hires, developed their infrastructures and are now finalising strategies. These H1 spenders are prepping to develop campaigns, some worth millions, across digital, social, print, outdoor, TV, OOH and even sponsorship.
Businesses on the hunt include global investors, restaurant chains and those in insurance price comparison, tech, gaming. The following are the top 5 agency opps set to expire from the VAI in Feb-Mar 2017. Media, digital and creative agencies-- check them out and strike while the iron is hot.
Opportunity: The on the interim since November 2015 but now leads the 40-person marketing team. Agencies should approach as he continues building out a digital, broadcast and brand marketing strategy.
Contact: Mr Kristian Welch, Marketing Director, kristian.welch@gocompare.com
Opportunity: A year into his role as CMO for the EMEA region, Mr. Ian Forrest is already implementing new strategies after bolstering the marketing team. Most recently, he brought on former Barclays marketer Sarah Drucker as VP of EMEA marketing for iShares, BlackRock's ETF business offering. Digital sellers should also have an advantage when approaching either marketers, particularly the recently-hired Head of Digital, EMEA Joanne Phillips as she redefines the region's digital marketing strategy. Agencies need to be quick to act for this one as a new relationship could be formed as early as Q4.
Contact: Mr. Ian Forrest Chief Marketing Officer, EMEA ian.forrest@blackrock.com
Opportunity: This company isn't playing any games when it comes to global expansion with the opening of it first UK office and operation in London. KamaGames is experiencing rapid growth across the social gaming sector, particularly in the mobile casino space, and hope to expand its player-base across its portfolio of games. Online/mobile sellers, focusing on gamblers and males, should reach out immediately to benefit from the gaming releases. Note, early 2015 KamaGames partnered with Manchester United to be its official social games partner in a multi-year deal. Sponsorship, media and digital agencies should keep watch for strategy changes as new leadership often affects agency relationships.
Contact: Mr Danny Kashti, CMO, d.kashti@kamagames.com
Opportunity: DV has kept track of this vulnerable account throughout the year and finally the dynamic camera company is extremely well-positioned for H2. GoPro is primarily planning for the releases of its upcoming HERO5 and new drone, Karma. This will be its largest introduction of new products to-date, which will be followed by the largest marketing campaign in the company's history.
The company will expand upon its successful H1 campaign and will continue to look for additional sponsorship and event opportunities. Similar to its Red Bull multi-year global partnership of content production, distribution and cross promotion. Agencies should be mindful of the ticking clock for when the brand will be open to new relationships.
Contact: Mr Alex Hall, UK Marketing Manager, ahall@gopro.com
Opportunity: Hired former Saatchi director Hamid Naqvi as head of marketing this May. This was a year after Mohammed Abbasi was named acting country manager to oversee the £120m UK portfolio. The brand plans to continue rapid growth in the region and has plans to capitalise on the 2013 acquisition of the Little Chef Group, KFG's entry into the all-day breakfast and travel dining segments, an estimated £3bn market in the UK. The group has major brand renewal plans for the business, so agencies should be approaching Mr Naqvi before he decides to go with his former employer.
Contact: Mr Hamid Naqvi, Head of Marketing, hamid.naqvi@koutfood.com