Back to All Agencies
Starcom | Agency Profile, Contacts, AOR, Client Relationships
Service: Integrated
| | |
| --- | --- |
| Main Telephone | 020 7190 8000 |
| Main Fax | 020 7190 8722 |
Starcom Contacts
Name

Title

City

Jodie S.
Group Chief Executive Officer & Global Client President

London

Sample of Associated Brands

***********

---

Email:

*****

@

*******

.

***

Main Phone:
020 7190 8000
Direct Phone:

*** **** ***

ext:

****

Direct Fax:

*** **** ***

Assistant Name:

** **** ***

Assistant Phone:

*** **** ***

Address:
63 Turnmill Street London, London EC1M 5RR England

---

Duff B.
Business Director

London

Kieran A.
International Business Director

London

Paola P.
Head, Dynamic Solutions & Digital Development Director

London

Nemisa C.
Commercial Research Director

London
Client Relationships
| Brand | Service | From | To | Media Spend |
| --- | --- | --- | --- | --- |
| ****** | Media Buying, Media Planning | unknown | present | * |
| ******* | Media Buying, Media Planning | 2017 | present | * |
| ****** | Media Buying, Media Planning | unknown | present | ******** |
| **** *** | Media Buying, Media Planning | 2013 | present | ******* |
| ****** | Media Buying, Media Planning | 2012 | present | ******* |
Recent Discussions
Who is the Group Chief Executive Officer & Global Client President of Starcom?
What is the email of the Business Director of Starcom?
What is direct phone of the International Business Director of Starcom?
Who is the Media Buying, Media Planning agency of Starcom?
Your personal LinkedIn™ network connections
WinmoEdge
Account in Jeopardy: Baxters taps new marketing director for H2 campaigns (Score 70)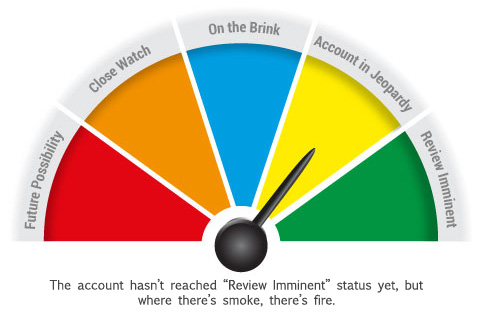 International food company Baxters has brought on Marketing Director Cara Chambers ahead of Q4 spending peaks. As a veteran marketer of consumer goods, Chambers should hit the ground running with omnichannel campaigns.
Early Pathmatics. All were placed directly on youtube.com.
Digital and press sellers should be in touch with media leaders while agencies should give time for adjustment. Media is due for a shake-up and last year's digital boom could suggest greater emphasis and the need for outside support. Keep in mind, Baxters is competing with rivals below, targeting families and millennials.
Additional Information
Experience: Chambers has over 20 years of expertise in strategy and brand development, consumer goods and trade. She's worked for United Distillers, Scottish Courage, Sainsbury's Bank.
Media Spend: In H1 2016, Baxters spent £592k on press, with a small portion going towards digital. H2 2015, saw similar spending (£128k) with an increase towards radio.
Competitors: Fellow packaged food opps are Dole launching TV.
Agency Roster: For most of Baxters, Starcom MediaVest covers media for their Fray Bentos products.
Baxters
Baxters House
Fochabers
Lanarkshire IV32 7LD
T: 01343 820 393
Ms Cara Chambers
Marketing Director
cara.chambers@baxters.co.uk