Back to All Agencies
Recipe | Agency Profile, Contacts, AOR, Client Relationships
Service: creative
| | |
| --- | --- |
| Main Telephone | 020 7268 6440 |
| Main Fax | |
Primary Address
Fifth Floor
Recipe Contacts
Name

Title

City

Edward G.
Chief Operating Officer

London

Sample of Associated Brands

***********

---

Email:

*****

@

*******

.

***

Main Phone:
020 7268 6440
Direct Phone:

*** **** ***

ext:

****

Direct Fax:

*** **** ***

Assistant Name:

** **** ***

Assistant Phone:

*** **** ***

Address:
21 Steven Street Fifth Floor London, London W1T 1LN England

---

Dan J.
Executive Creative Director/Founding Partner

London

Toby E.
Account Director

London

Misha M.
Digital Account Director

London

Alastair M.
Account Director

London
Client Relationships
| Brand | Service | From | To | Media Spend |
| --- | --- | --- | --- | --- |
| ** ***** ***** - *****/********* ** | Creative | 2016 | present | * |
| ***** *** - ****** **** *** | social & digital | unknown | present | ******* |
| **** ****** - ******** ****** | Creative | 2016 | present | ***** |
| ********* | Creative | 2017 | present | * |
| *********** - **** *** | Creative | 2017 | present | ****** |
Recent Discussions
Who is the Chief Operating Officer of Recipe?
What is the email of the Executive Creative Director/Founding Partner of Recipe?
What is direct phone of the Account Director of Recipe?
Who is the Creative agency of Recipe?
Your personal LinkedIn™ network connections
WinmoEdge
H1 Revenue Opps: Birds Eye names marketing boss after shifting entire agency roster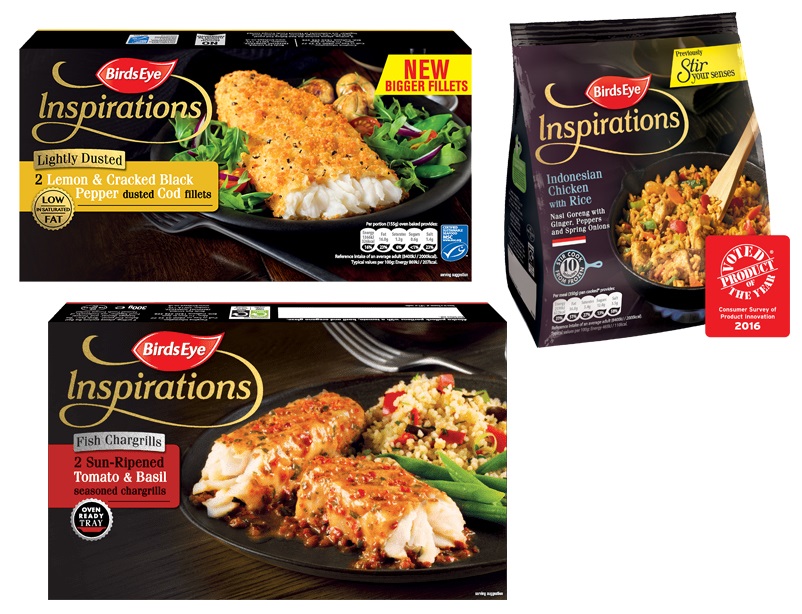 Company: acquired by Nomad Foods Ltd in November 2015.
Opportunity: After the loss of head marketer Steve Chantry to Kraft Heinz late last year, Birds Eye has appointed a successor with the promotion of category GM Steve Challouma. From 01 March, Mr Challouma will take over after having been with the company for the last two decades.
Sellers and agencies should keep watch on how he leads Birds Eye's new product-centric marketing strategy. The food portfolio is hoping to make a better conection with customers to squeeze out competition from rival Young's.
Keep in mind that the company appointed Havas Media. Therefore, agency relationships are not likely changing for at least a year, so agencies should set a reminder to revisit in early 2018.
Sellers, on the other hand, should prepare for imminent revenue opportunities tied to summer BBQ, picnic and campfire season. Make sure to check back in late 2017, when planning for H1 2018 will be in progress.
Additional Information
Media Spend: Spent £3.7m during the first half of 2016 with £2.7m in TV and the rest shared among outdoor, digital, cinema and press channels. In 2015, the company spent nearly £11m all year, favouring the first half with £3.8m spent in H2.
Digital Breakdown: Per Pathmatics, Birds Eye spent £135k on digital channels last year, paying for a total of 8.6m impressions. This was up slightly from £109k recorded in 2015.
Nearly half (49%) of these were desktop video with 50% on desktop and 1% on mobile. Peak spending took place between March and June and again between July and October. Favouring indirect sources such as Adap.tv, Videology, affiperf and DoubleClick, you can get an idea of spend and impression share in the charts to the right.
Top destinations were bt.com, independent.co.uk, express.co.uk and dailystar.co.uk.
Target Audience: Working parents and young adults.
Birds Eye
Five New Square
Bedfont Lakes
Feltham, Middlesex TW14 8HA England
020 8918 3200
Mr Steve Challouma
​Marketing Director
steve.challouma@birdseye.co.uk
Mr. Andy Weston-Webb
Chief Commercial Officer
andy.weston-webb@birdseye.co.uk
Mr Fraser Heaviside
Global Client Partner at ZenithOptimedia Worldwide
fraser.heaviside@zenithoptimedia.co.uk