Back to All Agencies
George & Dragon London | Agency Profile, Contacts, AOR, Client Relationships
Service: creative
| | |
| --- | --- |
| Main Telephone | 020 7278 6655 |
| Main Fax | |
George & Dragon London Contacts
Name

Title

City

Justin G.
Planning Partner

London

Sample of Associated Brands

***********

---

Email:

*****

@

*******

.

***

Main Phone:
020 7278 6655
Direct Phone:

*** **** ***

ext:

****

Direct Fax:

*** **** ***

Assistant Name:

** **** ***

Assistant Phone:

*** **** ***

Address:
22 Ganton Street London, London W1F 7QU England

---

Duncan S.
Business Director

London

Susan O.
Account Director

London

Ravi B.
Senior Creative

London

Andy M.
Senior Creative

London
Recent Discussions
Who is the Planning Partner of George & Dragon London?
What is the email of the Business Director of George & Dragon London?
What is direct phone of the Account Director of George & Dragon London?
Who is the creative agency of George & Dragon London?
Your personal LinkedIn™ network connections
WinmoEdge
Account in Jeopardy - Score 70: Kwik-Fit drives omnichannel with new marketing director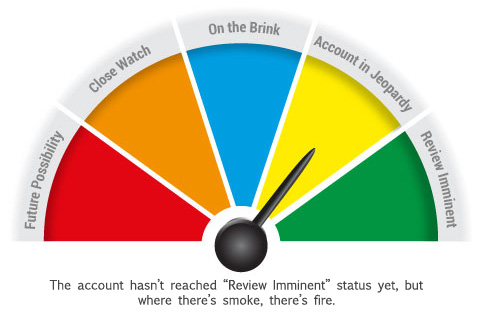 Subject: Digital, Direct Mail, Door Drop, Outdoor, Press, Radio, TV
Company: Kwik Fit is a car servicing and repair company.
Opportunity: Brought on Marketing Director Andy Lane, who brings his automotive and brand development specialties from almost 15 years at Bridgestone. Kwik Fit is sure to wheel out omnichannel opps, as they typically spend in the middle of the year Q2-3
​Just this April, the company returned to TV advertising and recruited MediaCom has covered media planning and buying since 2003.
Agencies, media is due for a review, and anticipate digital and creative chances to roll out. Drive forward as this service-based marketing strategy develops.
Additional Information
Experience: Lane has 20 years of marketing experience working for Calor Gas, Bridgestone and Industry Forum. His top skills include strategy, research, B2B and new business development.
Media Spend: In 2015, the company spent £3.9m on a multimedia strategy that included radio, outdoor, press, door drop and direct mail. Peak spending occurs in Q2-3.
Digital Breakdown: Per Pathmatics, last year, Kwik Fit spent £23.7k on video ads that generated 2.3m impressions from two creative. The company prefers a programmatic strategy, with all being placed through DSP, and top publishing sites included msn.com, aol.com, virginmedia.com and techradar.com.
Competitors: Fellow automotive service/product opps include Servicing Stop, which has also brought on new chief leaders.
Kwik Fit
​ETEL House
Avenue One
Hertfordshire SG6 2HU
T: 01462 659 503
Mr Andy Lane
Marketing Director
andy.lane@kwik-fit.com
Ms Amy Flood
Retail Marketing Manager
amy.flood@kwik-fit.com
Mr Danny Macro
Online Marketing Manager
Danny.Macro@kwik-fit.com