Back to All Agencies
Golley Slater | Agency Profile, Contacts, AOR, Client Relationships
Service: creative
| | |
| --- | --- |
| Main Telephone | 029 2038 8621 |
| Main Fax | 029 2023 8729 |
Primary Address
Wharton Street
Cardiff
,
South Glamorgan
CF10 1GS
Golley Slater Contacts
Name

Title

City

Victoria H.
Account Director

South Glamorgan

Sample of Associated Brands

***********

---

Email:

*****

@

*******

.

***

Main Phone:
029 2038 8621
Direct Phone:

*** **** ***

ext:

****

Direct Fax:

*** **** ***

Assistant Name:

** **** ***

Assistant Phone:

*** **** ***

Address:
Wharton Place Wharton Street Cardiff, South Glamorgan CF10 1GS Wales

---

Sian T.
Account Director

South Glamorgan

Paul S.
Creative Director

South Glamorgan

Helen S.
Senior Account Director

South Glamorgan

Liz G.
Senior Account Manager

South Glamorgan
Recent Discussions
Who is the Account Director of Golley Slater?
What is the email of the Account Director of Golley Slater?
What is direct phone of the Creative Director of Golley Slater?
Who is the Creative agency of Golley Slater?
Your personal LinkedIn™ network connections
WinmoEdge
Account in Jeopardy - Score 80: The NWTC bolsters marketing with digital boss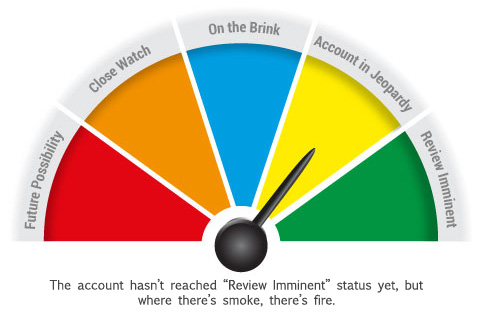 Subject: Print, Digital, Earned Media, Outdoor, Restaurants
Company: The New World Trading Company (NWTC) operates a group of brands in the pub and bar market through out the UK.
Opportunity: Appointed Stephanie Clark as head of marketing to implement a digital strategy which will likely include SEO, SEM, email, PPC management, analysis and social media. Clark's experience in retail and fashion could lend itself well as NWTC looks to attract a similar female millennial demographic.
The restaurant group has been bolstering its team ever since bringing on Jenny Fisher as head of brand business development at the beginning of this year. During this time, marketing has shifted to the foreground. The NWTC is currently planning for summer, when restaurant and bar foot-traffic typically increases. Sellers should go after revenue associated with nightlife, young singles and "foodies" in Q2-3.
Meanwhile, agencies should already be making contacts. After expanding Manchester venues and putting new leadership in place, the company tapped Pathmatics has yet to show digital data for the NWTC, but it's only a matter of time, now that Clark's leading the way.
Additional Information
Experience: Clark has worked in marketing and management since 2008 for companies including 360 Resourcing Solutions, Adorned Fashion, Digital & Wise, and Weber Shadwick. She specialises in digital, blogging, social media, retail, and fashion.
Additional Appointments: Aside from Clark and Fisher, in the last five months, the NWTC has hired Sales and Events Manager Dan Shidlow and Amelia Scholey as business development manager for the Botanist brand.
Competitors: All Bar One.
New World Trading Company
98 King Street
Knutsford
Cheshire WA16 6HQ
T: 01565 631 234
Ms Stephanie Clark
Head, Marketing
stephanieclark@nwtc.uk.com
Ms Jenny Fisher
Head, Brand Business Development
jennyfisher@nwtc.uk.com