Back to All Agencies
Wednesday | Agency Profile, Contacts, AOR, Client Relationships
Service: integrated creative agency
| | |
| --- | --- |
| Main Telephone | 020 7033 7730 |
| Main Fax | |
Primary Address
10 Redchurch Street
Wednesday Contacts
Name

Title

City

Glenn J.
Chief Executive Officer

London

Sample of Associated Brands

***********

---

Email:

*****

@

*******

.

***

Main Phone:
020 7033 7730
Direct Phone:

*** **** ***

ext:

****

Direct Fax:

*** **** ***

Assistant Name:

** **** ***

Assistant Phone:

*** **** ***

Address:
Biscuit Building 10 Redchurch Street London, London E2 7DD England

---

Sandra K.
Account Director

London

Samantha .
Client Director

London

Mooks H.
Creative Director

London

Loui B.
Art Director

London
Recent Discussions
Who is the Chief Executive Officer of Wednesday?
What is the email of the Account Director of Wednesday?
What is direct phone of the Client Director of Wednesday?
Who is the creative agency of Wednesday?
Your personal LinkedIn™ network connections
WinmoEdge
Account in Jeopardy: Net-a-Porter swipes marketer from Jimmy Choo, boosts digital (Score 70)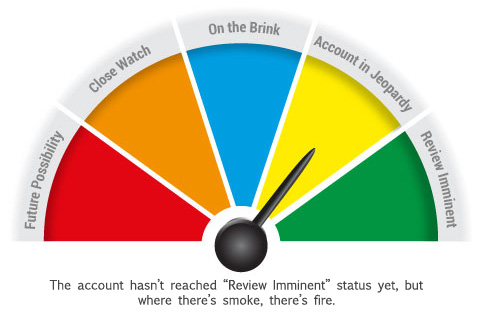 back on the VAI.
Effective this April, she will report directly to the recently-hired MD Matthew Woolsey who runs daily operations and oversees content, marketing and buying.
Just last week, the retailer presented its SS trends for 2017 shown above. Net-a-Porter is primarily targeting Gen-Y and millennial women looking for luxury fashions along with the convenience of online shopping. As a result, digital presence increased considerably last year and Pathmatics reports that video ads boomed.
Sellers should prep your pitches for opportunities ahead of H2 spending sprees. Also note, during last year's peak festive season, Net-a-Porter brought on Head of EMEA Marketing Alex Alston so this team is primed for engagement.
Agencies-- give time for adjustment but Gers is in her element so don't hesitate too long. Wednesday has worked with the retailer and in 2015, Mr Porter joined them on their Christmas campaign which included TV, print and digital.
Additional Information
Experience: Gers spent 6 years with Jimmy Choo as SVP global brand marketing and communications. Her tenure also includes Ferragamo USA, Baccarat, Hill & Knowlton. Her skill set is based on social media, fashion and luxury goods, brand management and strategy development.
Digital Breakdown: Last year, Net-a-Porter spent £1.75m on video, with a small portion going towards desktop ads, which generated a total of 75.5m impressions, according to Pathmatics. This is up from 2015 when £481k was spent to gain 17.8m impressions. 2016's Q4 saw peak spending and almost all were placed site direct. Top destinations include youtube.com, vogue.co.uk, thetimes.co.uk and howtospend.ft.com.
Competitors: Fellow retail opps include Value Retail reviewing media.
Net-a-Porter
1 The Village Offices
Westfield London Shopping Centre
London W12 7GF
Ms Dana Gers joins in April
Global Marketing & Comm. Director
Email will likely be: dana.gers@net-a-porter.com
Mr Alex Alston
Head, Marketing EMEA
alex.alston@net-a-porter.com
Ms Matthew Woolsey
Managing Director
matthew.woolsey@net-a-porter.com