Back to All Agencies
WCRS | Agency Profile, Contacts, AOR, Client Relationships
Service: advertising, creative
| | |
| --- | --- |
| Main Telephone | 020 3128 6000 |
| Main Fax | |
WCRS Contacts
Name

Title

City

Matt E.
Chief Executive Officer

London

Sample of Associated Brands

***********

---

Email:

*****

@

*******

.

***

Main Phone:
020 3128 6000
Direct Phone:

*** **** ***

ext:

****

Direct Fax:

*** **** ***

Assistant Name:

** **** ***

Assistant Phone:

*** **** ***

Address:
60 Great Portland Street London, London W1W 7RT England

---

Emma M.
Managing Partner

London

Matt W.
Chief Strategy Officer

London

Nick F.
Managing Partner

London

Louise D.
Managing Partner

London
Recent Discussions
Who is the Chief Executive Officer of WCRS?
What is the email of the Managing Partner of WCRS?
What is direct phone of the Chief Strategy Officer of WCRS?
Who is the Creative agency of WCRS?
Your personal LinkedIn™ network connections
WinmoEdge
Account in Jeopardy - Score 77: Bupa seeks head marketer, names MD, CEO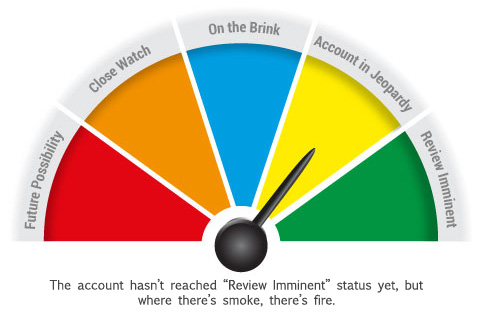 Subject: TV, Radio, Press, Digital, Social, B2B, B2C, Online, Offline, Sponsorship, Boomers, Parents.
Company: Bupa is a private healthcare organisation that services millions of customers internationally.
Opportunity: On the hunt for a new head of marketing to lead marketing activities for B2B and B2C segments to help drive acquisition and retention of customers both online and offline. This person will plan and own the 18-month marketing plan and create the marketing budget associated, according to the job post.
The job hunt comes as Neil Kirby and Gemma Breckenridge are rumoured to have stepped down as global marketing director and head of brand and marketing, respectively. Furthermore, Alex Perry has just become CEO, promoted from GM, reporting to David Hynam-- recently appointed MD of Bupa UK.
Bupa and other private healthcare companies face the challenge of convincing consumers to pay for health insurance when 80% of healthcare is NHS. It is because of this that Bupa has to roll out new products and benefits to remain competitive. Recently, this could be seen in Bupa's bid to acquire British dentist company and vulnerable account Oasis Dental Care, valued at £500 million. The private insurer is also expanding across Europe with plans to open a new office in Switzerland
Q1 and Q3 are the largest spending periods, with Q2 traditionally being the company's key planning period. Digital sellers should anticipate a big Q1 push. MEC handles media planning and buying.
Agencies of various types have a chance here, as Bupa has worked with WCRS since 1998 and MEC since 2011 -- well beyond the average agency tenure of 2.5-3 years.
Additional Information
Media Spend: Spent £12.9m last year, mostly in TV. Radio and press get a big chunk, while digital ad spend is on the rise. Bupa spent £5.2m during the first half of the year.
Digital Breakdown: Per Pathmatics, Bupa has decreased digital ad spend this year after starting off strong. Bupa has spent £150k so far, with 65% on desktop and 33% on video. You can see the purchase channels breakdown in the chart. Top sites were ibtimes.co.uk, msn.com and healthline.com.
Last year, during the same period, Bupa had spent £387k, mainly on video ads.
Target Audience: Employers, Patients, public officials, doctors and hospitals.
Competitors: AXA PPP Healthcare, PruHealth
Bupa
15 - 19 Bloomsbury Way,
London WC1A 2BA England
020 7656 2000
Mr Alex Perry
CEO
alex.perry@bupa.com
Mr David Hynam
MD
david.hynam@bupa.com
Mr. Alex Spyrou
Head, Digital Commercial
alex.spyrou@bupa.com
Mr Stephen Hurley
Head of Digital
stephen.hurley@bupa.com
Mr Richard Bartlett
Account Strategist
richard.bartlett@mecglobal.com