Back to All Agencies
Saatchi & Saatchi | Agency Profile, Contacts, AOR, Client Relationships
Service: creative
| | |
| --- | --- |
| Main Telephone | 020 7636 5060 |
| Main Fax | 020 7637 8489 |
Saatchi & Saatchi Contacts
Name

Title

City

Kate S.
Global Chief Creative Officer

London

Sample of Associated Brands

***********

---

Email:

*****

@

*******

.

***

Main Phone:
020 7636 5060
Direct Phone:

*** **** ***

ext:

****

Direct Fax:

*** **** ***

Assistant Name:

** **** ***

Assistant Phone:

*** **** ***

Address:
80 Charlotte Street London, London W1A 1AQ England

---

Richard H.
Group Chief Strategy Officer

London

Danny J.
Chief Operating Officer

London

Magnus D.
Global President

London

Carla G.
Executive Vice President & Global Brand Director

London
Recent Discussions
Who is the Global Chief Creative Officer of Saatchi & Saatchi?
What is the email of the Group Chief Strategy Officer of Saatchi & Saatchi?
What is direct phone of the Chief Operating Officer of Saatchi & Saatchi?
Who is the Creative agency of Saatchi & Saatchi?
Your personal LinkedIn™ network connections
WinmoEdge
Account in Jeopardy - Score 78: Mumsnet bolsters marketing for digital partnerships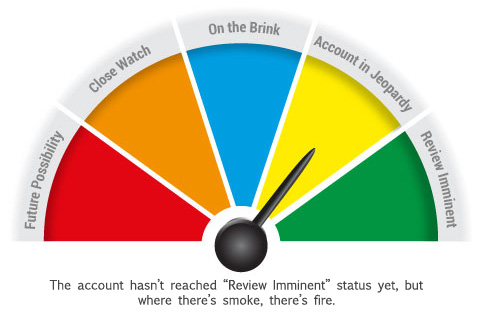 The parental social network Mumsnet has appointed Kantar business manager Gail Edmans as brand partnership manager. This new hire comes after Head of Brand Partnerships Katie McSweeney was promoted last November. Together they will develop partnerships in the digital space.
Just last month, Marketing Week partnered with the website for their fourth annual 'Mumstock' event so don't expect emphasis to slow down anytime soon. Last year, Mumsnet worked with Saatchi & Saatchi to show how brand can really connect with mums. This relationship may continue.
Sellers would be wise to reach out for last minute mid-year opps and possible Q4 chances. The website handles all digital and programmatic in-house. Digital and media agencies should get in touch with these newly-settled marketers soon.
Additional Information
Experience: Before her time at Kantar Media, she worked for Gorkana, EMAP. Her specialities include digital, online, social media and account management.
Digital Breakdown: Last Q3, Mumsnet spent £1.9k on desktop ads that gained 1.1m impressions. This is up from 2015's £1.5k. All were placed through Google AdX's ad network and top destinations youtube.com, gizmodo.co.uk, yours.co.uk and video2mp3.net.
Competitors: Netmums and Made For Mums website from Immediate Media.
Mumsnet
Studio 6
Deane House Studios
Greenwood Pl
London NW5 1LB
T: 020 3051 0167
agency@mumsnet.com
Ms Katie McSweeney
Head, Brand Partnerships
katie@mumsnet.com
Ms Gail Edmans
Brand Partnerships
gail.edmans@mumsnet.com