Back to All Agencies
iProspect | Agency Profile, Contacts, AOR, Client Relationships
Service: digital
| | |
| --- | --- |
| Main Telephone | 0207 492 2800 |
| Main Fax | |
Primary Address
10 Triton Street
iProspect Contacts
Name

Title

City

Stefan B.
Chief Executive Officer

London

Sample of Associated Brands

***********

---

Email:

*****

@

*******

.

***

Main Phone:
0207 492 2800
Direct Phone:

*** **** ***

ext:

****

Direct Fax:

*** **** ***

Assistant Name:

** **** ***

Assistant Phone:

*** **** ***

Address:
Fifth Floor 10 Triton Street London, London NW1 3BF England

---

Emil B.
Chief Strategy Officer

London

Caroline R.
Vice President, Paid Search

London

Neil M.
Global Commercial Director

London

Brandon S.
Global Head, New Business

London
Client Relationships
| Brand | Service | From | To | Media Spend |
| --- | --- | --- | --- | --- |
| ***** ****** | Digital, Media Buying, Media Planning, Programmatic, Social | 2017 | present | ******* |
| ****** | Digital, Media Buying, Media Planning, Programmatic, Social | 2017 | present | * |
| *** **** | Digital | unknown | present | ***** |
| ******* ******* ****** | Digital | unknown | present | ******* |
| ****.*** | digital | unknown | present | * |
Recent Discussions
Who is the Chief Executive Officer of iProspect?
What is the email of the Chief Strategy Officer of iProspect?
What is direct phone of the Vice President, Paid Search of iProspect?
Who is the Digital, Media Buying, Media Planning, Programmatic, Social agency of iProspect?
Your personal LinkedIn™ network connections
WinmoEdge
Account in Jeopardy - Score 72: Specsavers taps marketing director, ups digital focus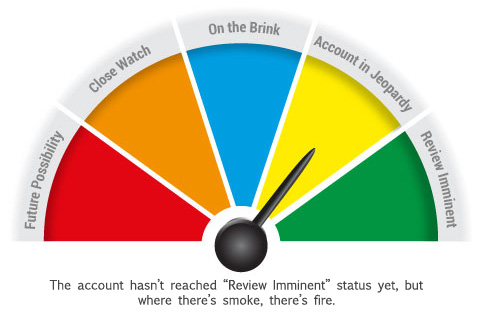 Company: Specsavers Optical Group, a retail chain that offers optician services, along with eyeglasses, contact lenses and hearing aids, and also offers its products and services online.
Opportunity: Promoted Director of Customer Engagement Chris Carter to lead marketing. As director, he'll be in charge of Specsavers' multi-million ad budget and will lead campaigns throughout 2017. Sellers should note the company spends consistently throughout the year with peaks in Q2-3, while digital often spikes in Q4.
Specsavers has almost tripled their desktop ad budget in the last few years, according to Possible London for additional digital services. Expect a hyper-focused strategy this 2017 that may incorporate more desktop video and/or mobile ads.
Media and creative agencies should stay in sight while Carter adjusts to his new role. Reach out by Q2 to benefit from planning for the second half of the year. Manning Gottlieb OMD has covered media planning and buying since 2012.
Additional Information
Experience: Carter has been with Specsavers since 2013 when he joined as head of marketing for hearing and optical services. Before this appointment, he worked for Arnoldklp, Intelligent Marketing and Moving Venue LTD. His specialities include integrated, experiential, strategy and direct.
Media Spend: In the second half of 2015, Specsavers spent £36m primarily on TV, with a small portion spread across outdoor, door drop, direct mail, press, radio, cinema and digital. Similar spending occurred in H1 2016 with TV spending reaching over £14m alone.
Digital Breakdown: Per Pathmatics, last year, Specsavers Optical Group spent £3.4m on desktop ads that gained over 257m impressions. Of those, 83 per cent were placed site direct and top publishers include standard.co.uk, youtube.com, independent.co.uk and dailyrecord.co.uk.
This is a significant increase from 2015 when only £1.2m was spent on desktop ads to generate 136m impressions.
Target Market: Anyone looking for a variety of brands at discount prices. The variety appeals to Gen Xs and baby boomers while the discounts appeal to those millennials and families looking to save.
Competition: Fellow discount sites (Eye Buy Direct, Zenni Optical, and Glasses Direct) and frame brands selling directly. Luxottica is the dominant frame producer, owning Persol and Ray-Ban, in addition to holding the licenses to produce eyewear for global fashion brands such as Chanel, Armani, Prada and Michael Kors. The second biggest player, the Safilo Group, holds licenses for Dior, Fendi, Céline and Marc Jacobs.
Specsavers
La Villiaze
St. Andrews
Channel Islands GY6 8YP
T: 0207 1000 241
Mr Chris Carter
Director, Marketing
chris.carter@specsavers.com