Back to All Agencies
Grey London | Agency Profile, Contacts, AOR, Client Relationships
Service: integrated
| | |
| --- | --- |
| Main Telephone | 020 3037 3000 |
| Main Fax | 020 3037 3001 |
Primary Address
77 Hatton Garden
Grey London Contacts
Name

Title

City

Sarah J.
Chief Marketing Officer

London

Sample of Associated Brands

***********

---

Email:

*****

@

*******

.

***

Main Phone:
020 3037 3000
Direct Phone:

*** **** ***

ext:

****

Direct Fax:

*** **** ***

Assistant Name:

** **** ***

Assistant Phone:

*** **** ***

Address:
The Johnson Building 77 Hatton Garden London, London EC1N 8JS England

---

Leo R.
Chief Executive Officer

London

Matt T.
Chief Strategy Officer

London

Caroline P.
Joint Chief Creative Officer

London

Vicki M.
Joint Chief Creative Officer

London
Recent Discussions
Who is the Chief Marketing Officer of Grey London?
What is the email of the Chief Executive Officer of Grey London?
What is direct phone of the Chief Strategy Officer of Grey London?
Who is the creative agency of Grey London?
Your personal LinkedIn™ network connections
WinmoEdge
Account in Jeopardy - Score 72: Lucozade Ribena Suntory hunts for marketing head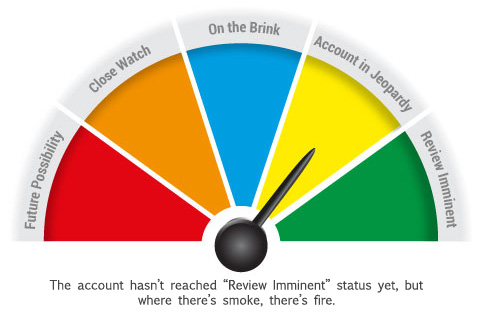 Leading soft drinks supplier, Lucozade Ribena Suntory (LRS), is searching for a new head of marketing to join recently promoted Marketing & Business Development Director Jon Evans. The new marketing role will include leading a team that oversees a £320m brand, building awareness for their recently launched Lucozade Zero and work directly with Head of Marketing for Lucozade Sport Steven Hind.
The company spent much of 2015 adjusting agencies for Lucozade Energy's Grey London still holds creative. These new leadership changes put all agency relationships in jeopardy. Media/Creative/Digital-- don't wait for this opp to bubble over. Energise your pitches for Q2, once marketers have settled.
Sellers should drink up these omnichannel opps immediately as soda brands often spend consistently mid-year. £3m campaign.
Additional Information
Experience: Evans joined Lucozade in May 2016. Before this, he worked with direct competitors over the course of his tenure including Purity Soft Drinks, Britvic and First Drinks Brands. He specialises in brand management, field marketing, FMCG and strategy development.
Digital Breakdown: Pathmatics reports, LRS spent over one million pounds on video ads that generated 47m impressions. This is up from 2015's spending which peaked in Q3 at just £95k and gained 8m impressions. All 2016 ads were placed site direct and top publishers included youtube.com, gamefaqs.com and download.cnet.com.
Target Market: Millennials and kids, often males when it comes to Lucozade Energy.
Competitors: the Coca-Cola company.
Lucozade Ribena Suntory Limited
2 Longwalk Road
Stockley Park
Uxbridge, UB11 1BA
T: 02037272420
Mr Jon Evans
Marketing & Business Development Director
jon.evans@lrsuntory.com
Mr Steven Hind
Head, Marketing - Lucozade Sport
steven.hind@lrsuntory.com