Back to All Agencies
Freuds | Agency Profile, Contacts, AOR, Client Relationships
Service: public relations, creative
| | |
| --- | --- |
| Main Telephone | 0)20 3003 6300 |
| Main Fax | |
Freuds Contacts
Name

Title

City

Deep K.
Chief Financial Officer

London

Sample of Associated Brands

***********

---

Email:

*****

@

*******

.

***

Main Phone:
0)20 3003 6300
Direct Phone:

*** **** ***

ext:

****

Direct Fax:

*** **** ***

Assistant Name:

** **** ***

Assistant Phone:

*** **** ***

Address:
1 Stephen Street London, London W1T 1AL England

---

Lauren F.
Associate Director, Digital

London

Cathy D.
Associate Board Director, Media Corporate

London

Kate R.
Senior Account Director

London

Benjamin B.
Creative Planning Director

London
Recent Discussions
Who is the Chief Financial Officer of Freuds?
What is the email of the Associate Director, Digital of Freuds?
What is direct phone of the Associate Board Director, Media Corporate of Freuds?
Who is the Public Relations agency of Freuds?
Your personal LinkedIn™ network connections
WinmoEdge
Account in Jeopardy - Score 70: Public Health England gains marketer before digital boom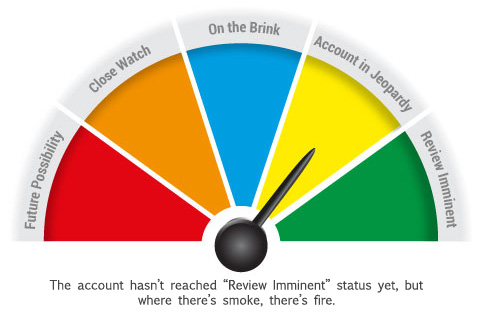 Subject: Gen-X, TV, Outdoor, Radio, Press, Print, Earned Media, Digital, Agency Opportunities
Brand: Department of Health
Opportunity: Hired David Michael Watson as head of marketing this month as it unveiled its latest PR campaign (above) by Freuds. The campaign encourages middle-aged adults to look at their health, so sellers with this audience should be reaching out to secure media revenue.
Currently, Ian Williams heads marketing for adult Living Well initiatives, while Helen Duggan heads healthly adult marketing and Caroline Fox heads up children, families and teens health marketing. Mr Watson could be replacing one of them or is coming in to cover a different sector. Regardless, agency relationships may be in jeopardy down the line as CMO Sheila Mitchell has been in her role since 2013 and may be ready for more changes.
PHE appointed 23Red. In total, the government has chosen around 27 agency partners but tends to issues briefs year-round for one-off projects.
Note that digital ad spend significantly decreased year-over-year in 2016, hinting at a planned surge in spending this year. This is especially the case since Ms Mitchell recently discussed how important and effective digital targeting is. PHE will unveil its three-year marketing campaign very soon, which is likely to continue to rely on TV but incorporate more social media and digital marketing than ever before. (research here)
MEC London handles planning.
Additional Information
Media Spend: Spent £7.1m during the first half of 2016 with £5.9m on TV and just under a million in outdoor. Other areas of spend include radio, press, digital and internet. Public Health England spent £23m in 2015 with £11m during the second half of the year.
Experience: Mr Watson joins from 10 Downing Street, where he's served as head of campaigns for more than five years. Prior to that, he was a lead consultant for Government Communication Service International and head of campaigns and marketing to Department for Communities and Local Government. He also served as head of marketing to Department for Environment, Food and Rural Affairs after some marketing roles with department for Transport.
Digital Breakdown: Last year, per Pathmatics, Public Health England spent around £33k on digital channels with a peak between September and December after a smaller hike in Jan. - April. Spend share metrics shows that 72% was site-direct and 28% went through DSPs Amnet Group and RadiumOne. This was nearly opposite on impressions (4m in total) as 79% were DSP and only 21% site-direct. Top destinations were netmums.com, ebay.co.uk, healthline.com and premierleague.com.
The year prior, PHE has spent upwards of £384k after a surge in video spending in Q1.
Public Health England
Skipton House
80 London Road
London, London SE1 6LH England
020 7972 2000
Ms Sheila Mitchell
Director of Marketing
sheila.mitchell@phe.gov.uk
Mr David Michael Watson
Head of Marketing
david.watson@phe.gov.uk
Ms Jess Price
Marketing Campaign Manager
jessica.price@phe.gov.uk
Ms Helen Duggan
Head of Marketing (Healthy Ageing)
helen.duggan@phe.gov.uk
Ms Caroline Fox
Head of Marketing, Children, Families and Teens Health
caroline.fox@phe.gov.uk
Mr Ian Williams
Head of Marketing, Living Well (Adult Health)
ian.williams@phe.gov.uk
Ms Dominique Lemon
Senior Communications Officer (Health and Wellbeing)
dominique.lemon@phe.gov.uk
Mr Peter Buckley
Head, Strategy (Planning)
Mobile: +07900607765
pete.buckley@mecglobal.com
Ms Jacqueline Donohoo
Client Director, Government Team
jacqueline.donohoo@carat.com