Back to All Agencies
AKA | Agency Profile, Contacts, AOR, Client Relationships
Service: media planning & buying, digital, creative
| | |
| --- | --- |
| Main Telephone | 0207 836 4747 |
| Main Fax | 0207 836 8787 |
Primary Address
117 Shaftesbury Avenue
AKA Contacts
Name

Title

City

Joe A.
Client Director

London

Sample of Associated Brands

***********

---

Email:

*****

@

*******

.

***

Main Phone:
0207 836 4747
Direct Phone:

*** **** ***

ext:

****

Direct Fax:

*** **** ***

Assistant Name:

** **** ***

Assistant Phone:

*** **** ***

Address:
Cambridge Circus 117 Shaftesbury Avenue London, London WC2H 8AF England

---

Neil H.
Media Account Director

London

David F.
Account Manager

London

Jonny S.
Account Manager

London

Tadas T.
Digital Media Analyst

London
Client Relationships
| Brand | Service | From | To | Media Spend |
| --- | --- | --- | --- | --- |
| ********** ******* ***** | Creative, Media Buying, Media Planning | unknown | present | ******* |
| ******* ***** | Media Buying, Media Planning | 2016 | present | ***** |
| *** - ****** | Media Buying, Media Planning | 2016 | present | ****** |
| ********** ****** - ****** | Media Buying, Media Planning | 2016 | present | ***** |
| ******* ******* ****** | media buying & planning | unknown | present | ****** |
Recent Discussions
Who is the Client Director of AKA?
What is the email of the Media Account Director of AKA?
What is direct phone of the Account Manager of AKA?
Who is the Creative, Media Buying, Media Planning agency of AKA?
Your personal LinkedIn™ network connections
WinmoEdge
Account in Jeopardy: Ambassador Theatre Grp bolsters marketing before mid-year attendance (score 78)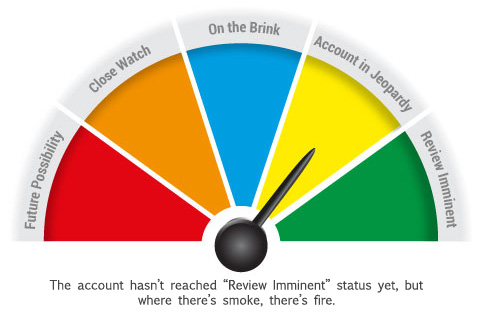 Subject: Outdoor, Radio, Digital, TV, Press, Q1, Q2, Q4
Company: Ambassador Theatre Group (ATG) is a global theatre entertainment production company
Opportunity: Appointed Oliver Clark as group marketing director and Hervé Hannequin, who will head the newly-created client services division, as group customer officer.
Mr Clark is responsible for market research and strategy development, as well as customer and product coordination. Both interestingly join from AMV BBDO where they also held leadership positions.
A marketing relationship with AMV BBDO is not guaranteed just because of ATG's strong history with the integrated agency. This is especially since the theatre group's stakeholder, AKA in December 2015.
Relationships are unknown so ATG could still "stage" a review; digital and media agencies should "act" now to be considered. Keep in mind, like many media and entertainment groups, the theatre company depends on consistent foot traffic throughout the year so millennials are key.
Sellers should reach out to in-house leaders and theatre marketing experts at AKA for mid-year opportunities. Those in outdoor and digital should have the advantage. It's important to consider, last year, ATG saw desktop digital growth with spending spikes in H2, according to Pathmatics.
Additional Information
Experience: Clark has a strong history with AMV BBDO, five years as group marketing director, where he worked on major brands including The Red Brick Road.
Hannequin, also from AMV BBDO, has worked in marketing for 25 years. His clients consisted of Samsung. He specialises in strategy, digital, integrated marketing and brand development.
Media Spend: £680k mostly spent on outdoor in 2016. The company spends consistently throughout H1 with spikes in Q4.
Digital Breakdown: ATG spent close to £316k on digital channels last year, according to Pathmatics. Most pounds were spent on desktop, with some put towards mobile ads, to gain 10.8m impressions. A site direct strategy was preferred and top publishers included whatsonstage.com, scotsman.com and manchestereveningnews.co.uk.
Comparatively, in 2015, £107k was spent to gain 14.7m impressions. There was slightly more programmatic placement this year and mobile was actually the favoured channel.
Target Audience: Musical and theatre lovers across the UK including baby boomers, millennials and families.
Competitors: The Mayflower Theatre.
Ambassador Theatre Group
2nd Floor
Alexander House
Woking
Surrey GU21 6EJ
T: 0148 3545 800
Mr Oliver Clark
Group Marketing Director
oliverclark@theambassadors.com
Mr Hervé Hannequin
Group Customer Officer
hervehannequin@theambassadors.com