Back to All Agencies
Smoking Gun PR | Agency Profile, Contacts, AOR, Client Relationships
Service: public relations & communications
| | |
| --- | --- |
| Main Telephone | 0161 839 1986 |
| Main Fax | |
Primary Address
Rational House
Manchester
,
Greater Manchester
M3 3BN
Smoking Gun PR Contacts
Name

Title

City

Rose A.
Account Director

Greater Manchester

Sample of Associated Brands

***********

---

Email:

*****

@

*******

.

***

Main Phone:
0161 839 1986
Direct Phone:

*** **** ***

ext:

****

Direct Fax:

*** **** ***

Assistant Name:

** **** ***

Assistant Phone:

*** **** ***

Address:
Third Floor Rational House Manchester, Greater Manchester M3 3BN England

---

Jacqueline B.
Social Media Account Director

Greater Manchester

Jessica E.
Social Media Community Manager

Greater Manchester

Alex T.
Creative Manager

Greater Manchester

Zara L.
Senior Account Executive

Greater Manchester
Recent Discussions
Who is the Account Director of Smoking Gun PR?
What is the email of the Social Media Account Director of Smoking Gun PR?
What is direct phone of the Social Media Community Manager of Smoking Gun PR?
Who is the public relations agency of Smoking Gun PR?
Your personal LinkedIn™ network connections
WinmoEdge
Close Watch - Score 56: Holt Lloyd International shifts head marketer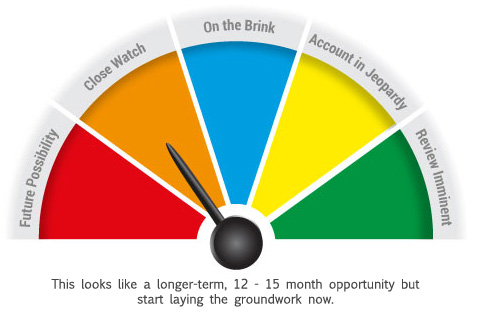 Subject: Male Engagement, Over 35s, Paid Social, Press, Digital.
Company: Holt Lloyd International, a car care products manufacturer of brands Holts, Simoniz, Redex and Prestone.
Opportunity: Lost its three-year marketing director Ben Johnson this month, so agencies should look for a new window of opportunity in the horizon. Newly promoted Marketing Manager Claire Fenton, who has spent the last three years as the EMEA group brand manager for Holts and Prestone brands, has taken over all of Johnson's responsibilities.
Johnson has spent the last few years developing new brand strategies, reinventing an online presence and developing a new digital strategy, all while transforming the company's strategy from sales-led to marketing driven.
Last June, Holt Lloyd retained Smoking Gun PR to its B2C and B2B communications business without a pitch to help bolster all of the brands' digital presence. Summer is the company's prime period, so be sure you're engaging in time for planning for 2017 in late 2016.
Additional Information
Target Audience: Core demographic of males 35+. A recent survey of 1,012 car owners showed that 43% still prefer to take on the job of washing their cars themselves, helping the Simoniz brand target these car owners.
Digital Breakdown: Pathmatics shows one video ad that has generated 379k impressions on Halfords.com after Holt Lloyd spent just £20k. Last year has no activity recorded.
Holt Lloyd International
Unit 100, Barton Dock Road, Stretford,
Manchester, M32 0YQ
+44 (0) 161 866 4800
Ms Claire Fenton
Marketing Manager
Direct Tel: + 44 (0) 161 866 4834
claire.fenton@holtsauto.com