Back to All Agencies
Cirkle | Agency Profile, Contacts, AOR, Client Relationships
Service: public relations
| | |
| --- | --- |
| Main Telephone | 01494 680 727 |
| Main Fax | |
Primary Address
27 London End
Beaconsfield
,
Buckinghamshire
HP9 2HN
Cirkle Contacts
Name

Title

City

Caroline K.
Founder & Chairman

Buckinghamshire

Sample of Associated Brands

***********

---

Email:

*****

@

*******

.

***

Main Phone:
01494 680 727
Direct Phone:

*** **** ***

ext:

****

Direct Fax:

*** **** ***

Assistant Name:

** **** ***

Assistant Phone:

*** **** ***

Address:
Canon House 27 London End Beaconsfield, Buckinghamshire HP9 2HN England

---

Joanna V.
Operations Director

Buckinghamshire

Rikki W.
Board Director

Buckinghamshire

Suzanne S.
Director, Trade

Buckinghamshire

Renata L.
Director, Finance

Buckinghamshire
Recent Discussions
Who is the Founder & Chairman of Cirkle?
What is the email of the Operations Director of Cirkle?
What is direct phone of the Board Director of Cirkle?
Who is the Public Relations agency of Cirkle?
Your personal LinkedIn™ network connections
WinmoEdge
Account in Jeopardy - Score 71: Slendertone hires global digital marketing, eCommerce head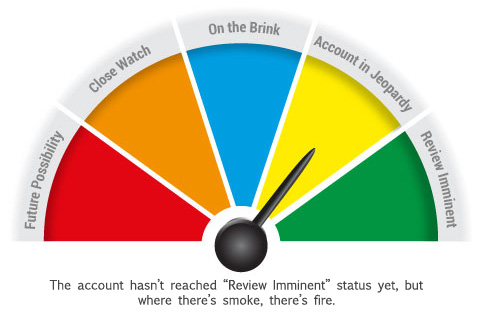 Subject: Q1, Digital, Online, Earned Media, Millennials, Print, TV, Sponsorship.
Company: Slendertone, trading as BMR Ltd., is a privately owned company selling, manufacturing and marketing medical grade products for muscle strengthening and rehabilitation, promoting electrical muscle stimulation as a popular part of everyday healthy lifestyle.
Opportunity: Ended the year with the hire of Stuart Kilroy as global head of digital marketing and eCommerce. His specialties cover digital marketing, online customer experience and online strategies, so agencies that can offer anything in this area should gear up to get in touch.
Currently, Initiative Media handles creative and media.
The company has significantly increased digital spending in the last year and continues to launch H1 2016 TV campaigns during prime weightloss season. Sellers should see what revenue is left unclaimed for the year, but be sure to follow up in Q3, when planning will occur ahead of Q1 2018.
Additional Information
Media Spend: Spent £581k during the first half of 2016, mainly in TV. Throughout the entire year of 2015, the company had spent £709k but only spent during the first half of the year.
Experience: Kilroy was previously sales and marketing director of Btekt, a mobile tech YouTube and video company. Formerly, he was with O2 as head of digital marketing and at Everything Everywhere and Orange before that in online marketing roles.
Target Audience: Health-conscious, actively working out men and women, mainly millennials.
Digital Breakdown: Last year, the company spent £132k on digital channels and amassed 2.9m impressions, according to Pathmatics. Most of this occurred in Q1 on desktop publishers, with 99% of spend being site-direct. Key destinations were amazon.co.uk, which got the majority of the budget, runnersworld.co.uk, menshealth.co.uk and netwdoctor.co.uk.
In 2015, the company spent only £1200 all year.
Slendertone
4th Floor
33 Cannon Street
London EC4M 5SB
0345 070 77 77
​Mr Stuart Kilroy
Global Head of Digital Marketing & Ecommerce
stuart.kilroy@slendertone.com
Mr Tom Neill
Group IS/IT Director at BMR
tneill@bmr.ie
Ms Deborah Mackay
Group Client Director
T 020 7073 7165
M +44 (0)7816 270 660
deborah.mackay@initiative.com